2020-2021 season
Fall 2020 Projects
We are still making music together, in a safe and socially-distanced way!
This semester we are working on several classical works, including pieces by Beethoven, Copland, Grieg and more!
The group will be rehearsing every week and plan on presenting small-scale performances
of 25 LU Philharmonic musicians for video and streaming by the end of the semester.
Sping 2021 Projects
This semester we will be continuing to meet and rehearse in person, increasing our numbers to 31 musicians onstage.
We will be proud to present our annual Concerto Marathon in May this semester, featuring concerto movements by student soloists, as well as selections by Beethoven.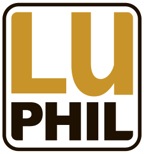 Join the orchestra!
Join the orchestra!
LU Philharmonic accepts LU students, as well as community members from Lehigh and beyond.
Auditions are held before Sept. 1.
Email us at: